Firstly, we'll be sad to see you go. Here at PUSH we aim to make tools that are suitable to all levels and types of creatives. If there is something we are missing, or something you feel we could do better, please let us know. We'd love to hear from you at [email protected]
☹ But if there's nothing we can do to make you stay, we will show you how to delete your account, and we promise we won't take it personally. Even if it does feel like a bad breakup.
Here's how to delete your PUSH.fm account
1. First you'll need to log into your PUSH.fm account. From here you'll want to head to your Settings. To get there, head to the toolbar on the left-hand side of your dashboard.
2. You'll see the cog icon and if you hover over it you'll see it says Settings. Click here and then scroll down the page.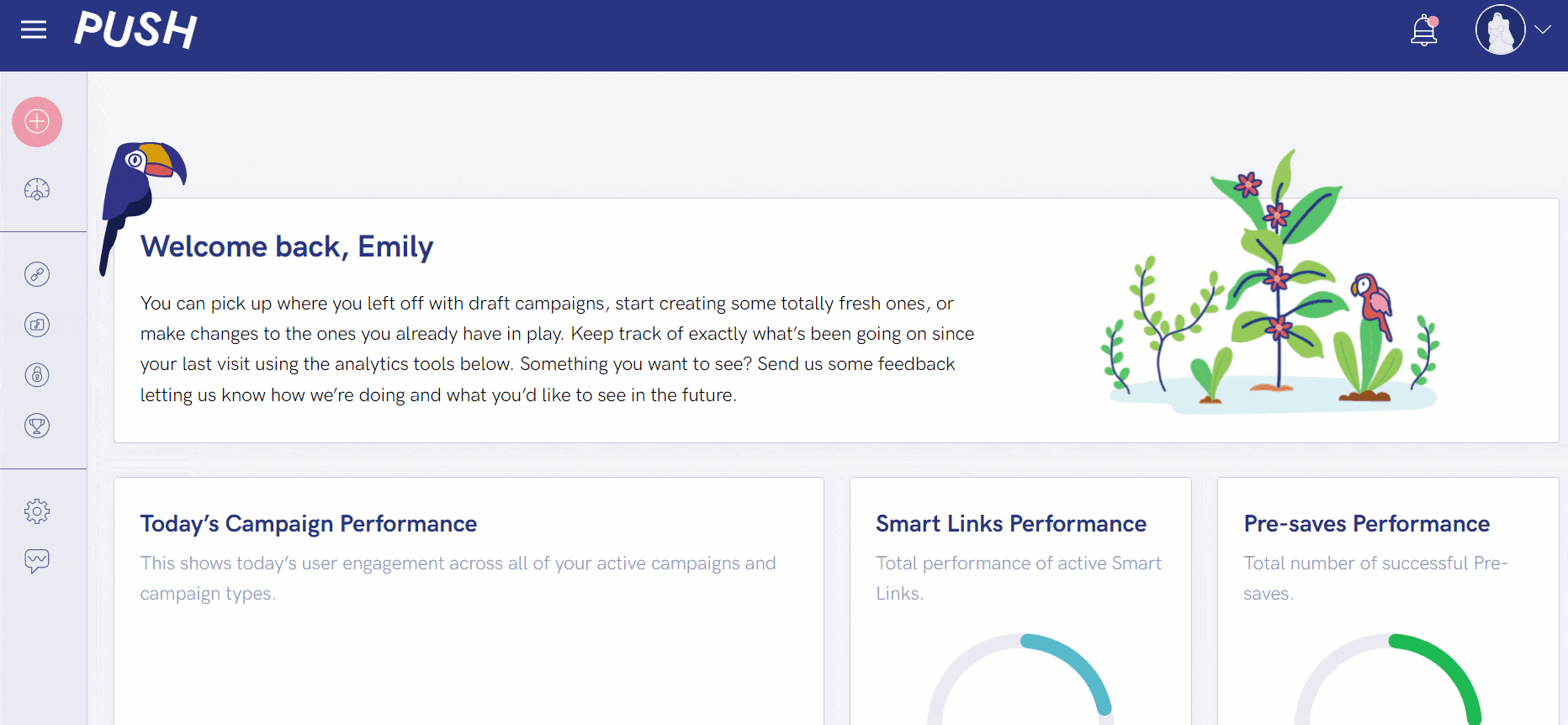 3. You will see a Delete Account button in red. Click on this and it will present a pop-up asking if you're sure you want to delete your PUSH account.
4. This is where you can still change your mind. But, if you're certain, continue with deleting your account by selecting the relevant button.
5. You will receive an email that you must read. To fully delete your account, you will need to open the email and confirm you want to delete your account. This is simply an extra safety step in case you have changed your mind.
6. If you have decided you want your account to remain, simply ignore the email. However, if you want to continue, then complete the process as advised within the email.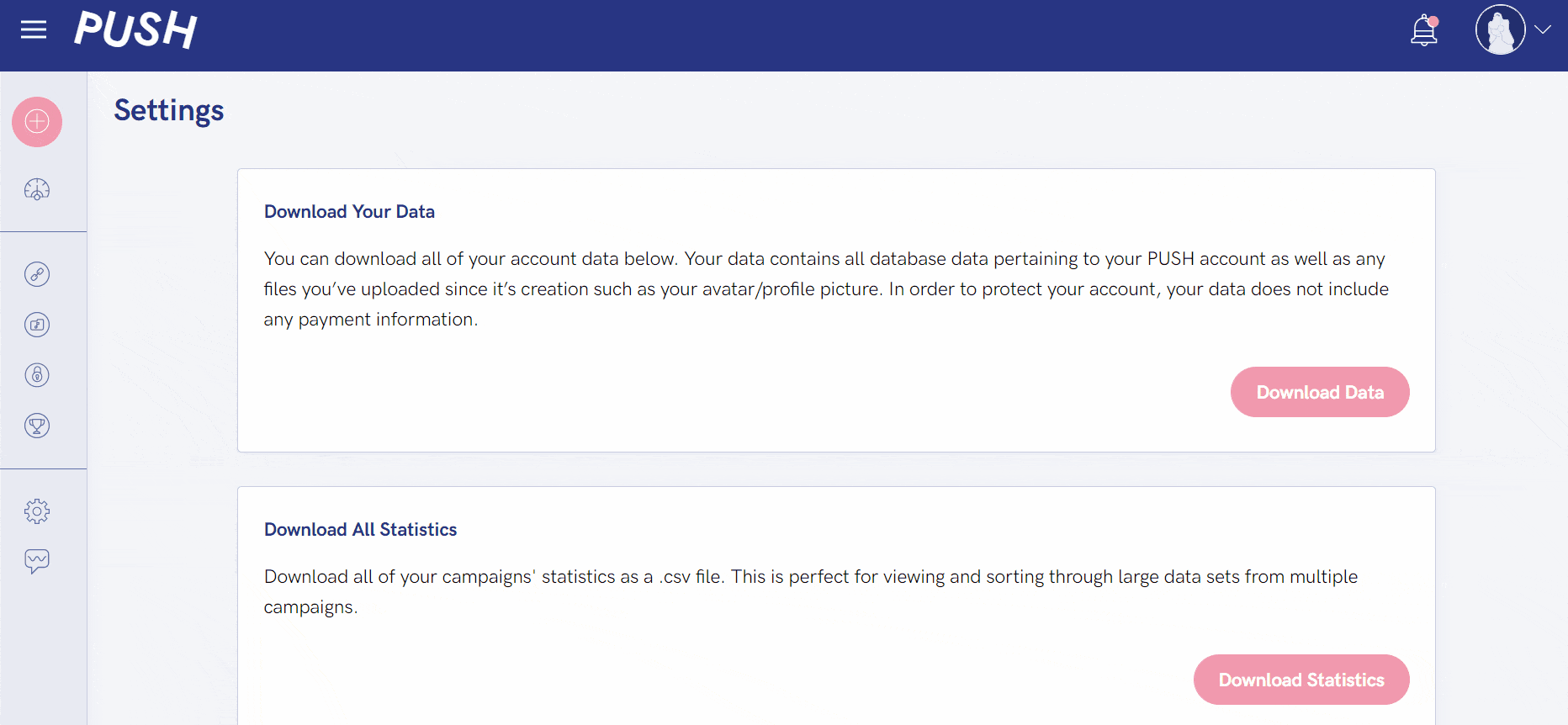 Please note: By deleting your account you are removing all data stored by us. So, ensure you have backed up any artwork or information within your various links before continuing.